Wearing the perfect swimsuit for you can make you feel confident, but you may also want to wear different swimwear trends in the summer of 2020. Swimwear trends in 2020 are divided into different categories, which include fashionable prints and colors, trims, cuts, and even materials.
There is a style for everyone, with unique designs and bright colors for those who like to stand out, and also solid and dark colors for those who prefer to relax quietly by the pool or on the beach without drawing too much attention to themselves.
For this reason, we bring you a top 10 of the sexiest and most feminine swimwear that will be the trend in summer 2020. You can be inspired by them and use them to your advantage, so don't hesitate to choose anyone like them when you feel like a new swimsuit for your next trip to the beach.
1. Neon swimwear
That's right, neon colors are everywhere, and this season the neon color explodes in bikinis, whether in green, yellow, fuchsia, coral, and more. 
These fun vibes colors from the 1970s will continue to be a must-have for months to come.
This trend combined with a great tan will look spectacular. So why not give these amazing colors a try in your swimsuit?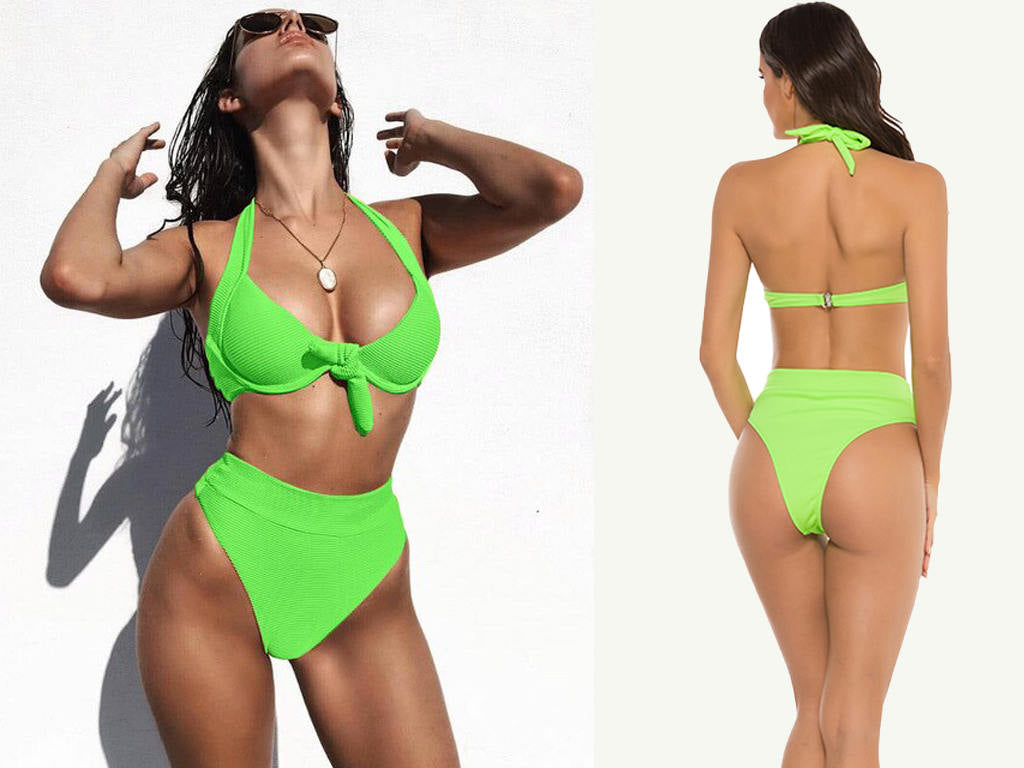 The knotted swimsuits are a trend that has been seen since even last year, but this season is re-imposed and comes with everything.
So this season you will have to have at least one knotted swimsuit to be in total trend, it will also make you look amazing.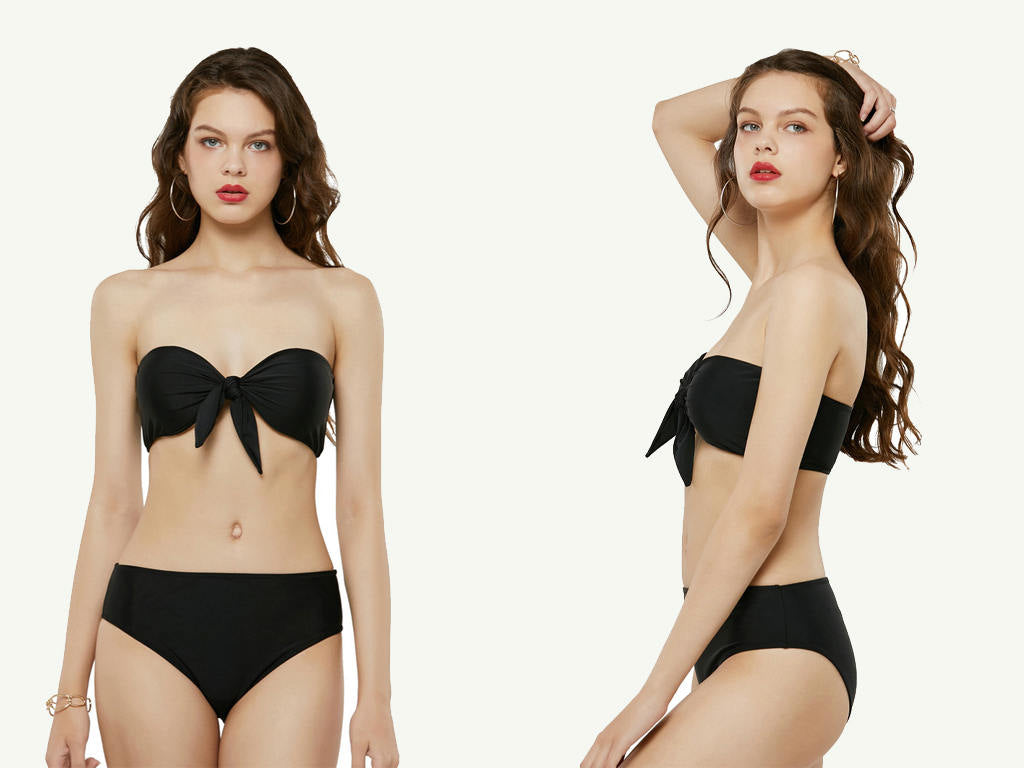 3. Ruffles chic
One of the patterns that will never go out of style is a floral print, the beach together with the flower is an infallible combination and also the most classic, besides, if you add some ruffles to this, you will have as a result a chicest and also fun.
Something you should keep in mind is that the "V" necklines, with decorative ruffles, are very flattering for those women who want to create a greater volume effect in the top part.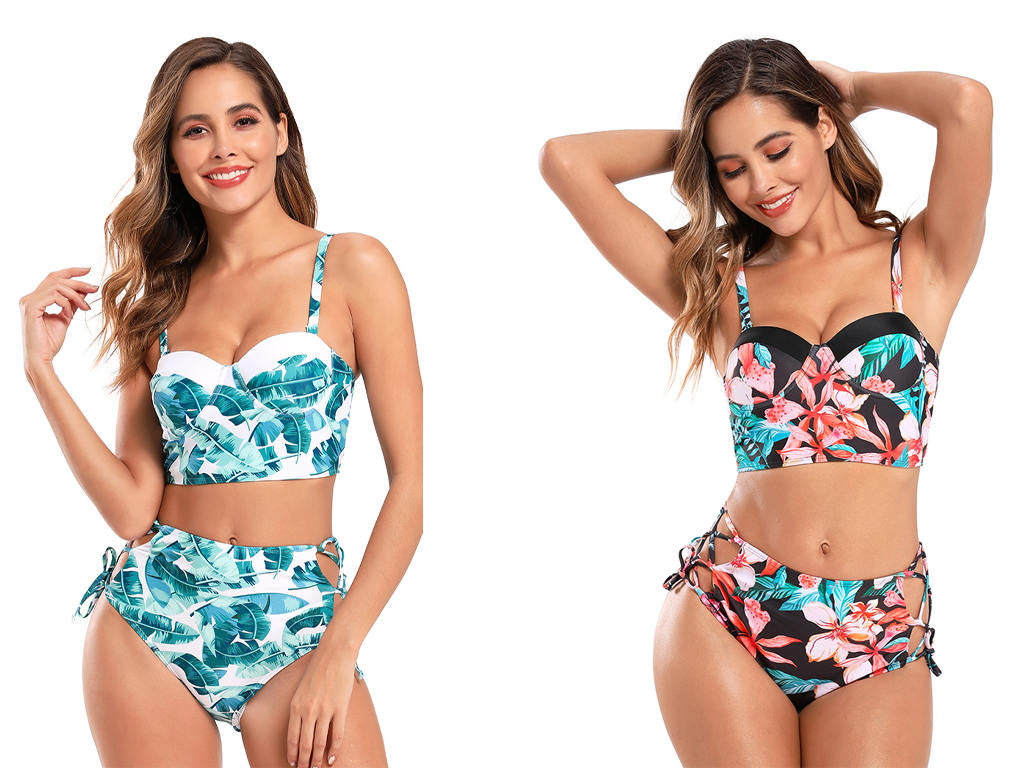 Who said that the turtleneck style was only perfect for the fall or winter seasons?
High neck swimsuits have a spectacular presence and that is why they will be one of the trends of summer 2020.
The best thing about all this is that the high neck swimsuit is a type of swimsuit that transforms and also quickly adapts to the rest of your outfits, regardless of the occasion, whether you have a casual event on the beach or if you want to go to a party with that style.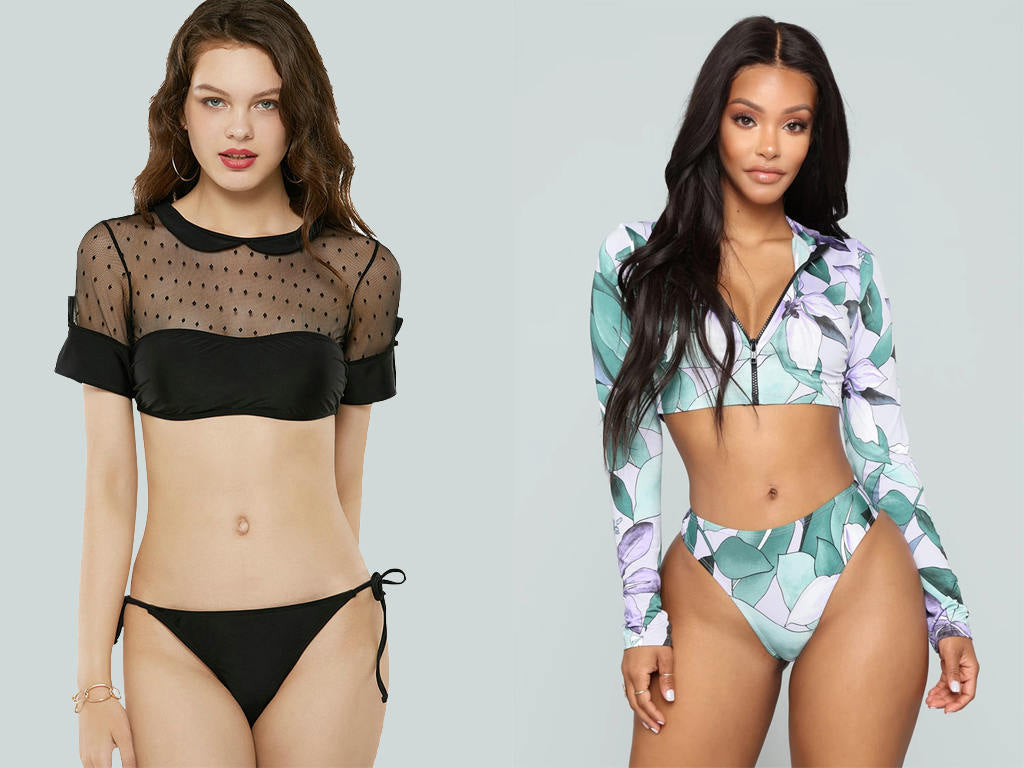 5. Bathing suits with a towel effect
So is! Those garments that make the perfect match with your towel will be your best swimwear allies from now on.
The advantage found in this type of swimsuits, in addition to their originality, is that they are ultra-comfortable and dry very quickly!
Asymmetric swimsuits are another of the trends of this summer 2020 that comes with everything, with the great force since they are the swimsuits that are most viewed internationally.
This type of swimsuit leaves much exposed, since it lets the neckline shine a lot, these come from different cuts and are in charge of showing off all your curves.
This trend is one of the most sensual, sexy, elegant, and modern options that you can find to take to the beach in 2020.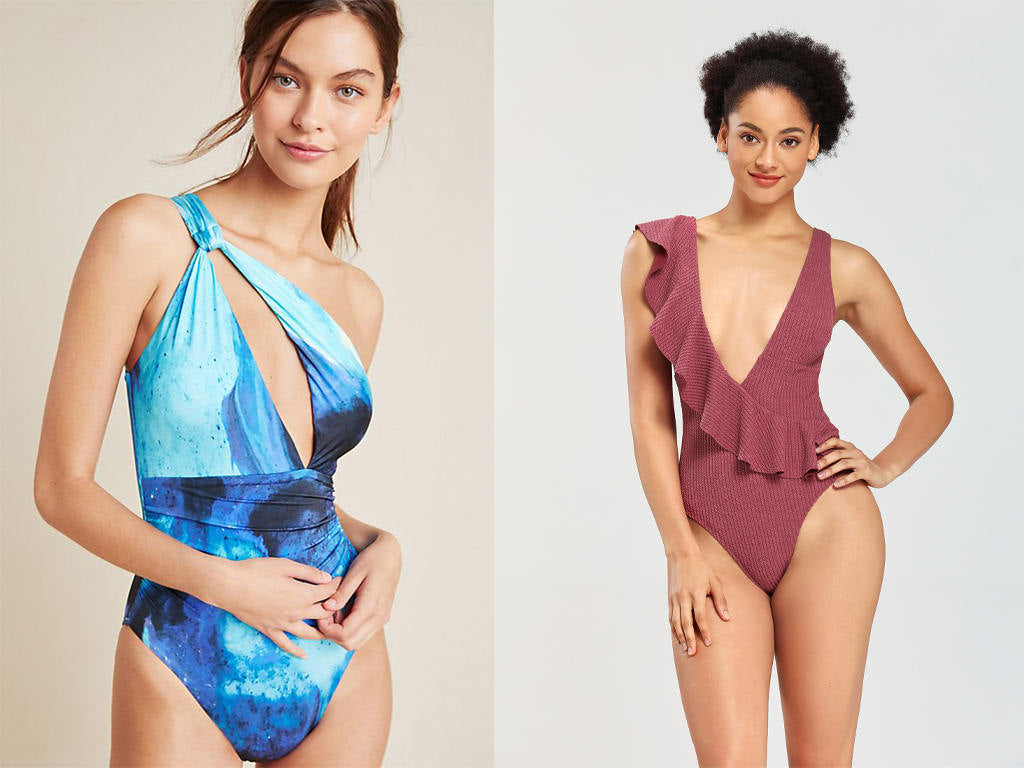 This trend applies more than anything to whole swimsuits, although there is also a minimal proposal for two-piece swimsuits with deep necklines that are flown at the same time.
This type of swimsuit will be an incredible option for those girls who want to give an optical illusion of having a longer neck and a little extra volume on the bust.
Keep in mind that this type of swimsuit is not a good option for sports such as swimming.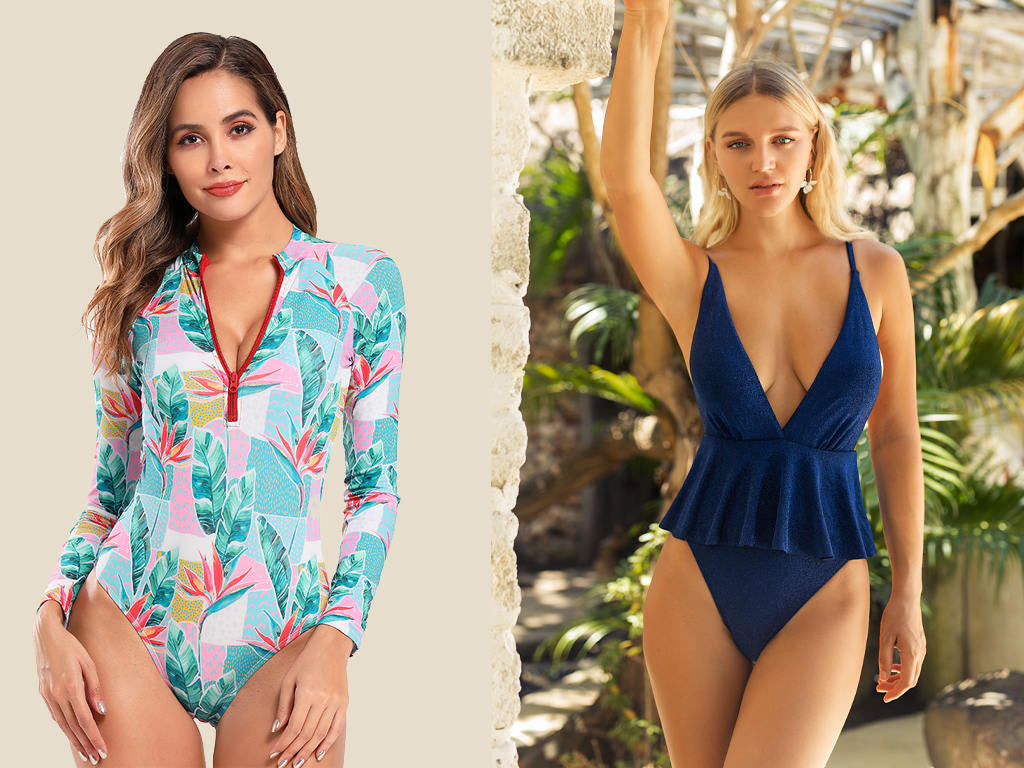 High cut swimsuits will be very fashionable this summer of 2020, they will be a trend again.
This style is a very retro swimsuit model, but they are wonderful when it comes to covering up those extra pounds.
One-piece swimsuits have become a basic garment regardless of your silhouette because these swimsuit models have varied so much in their design that they have become one of the most striking options to wear on the beach.
On this occasion, one-piece swimsuits that have sleeves can be very versatile, since they give the opportunity that they can be used even as a bodysuit to create other more dynamic outfits when combined with skirts, shorts or pants and so you can use them in your daily life.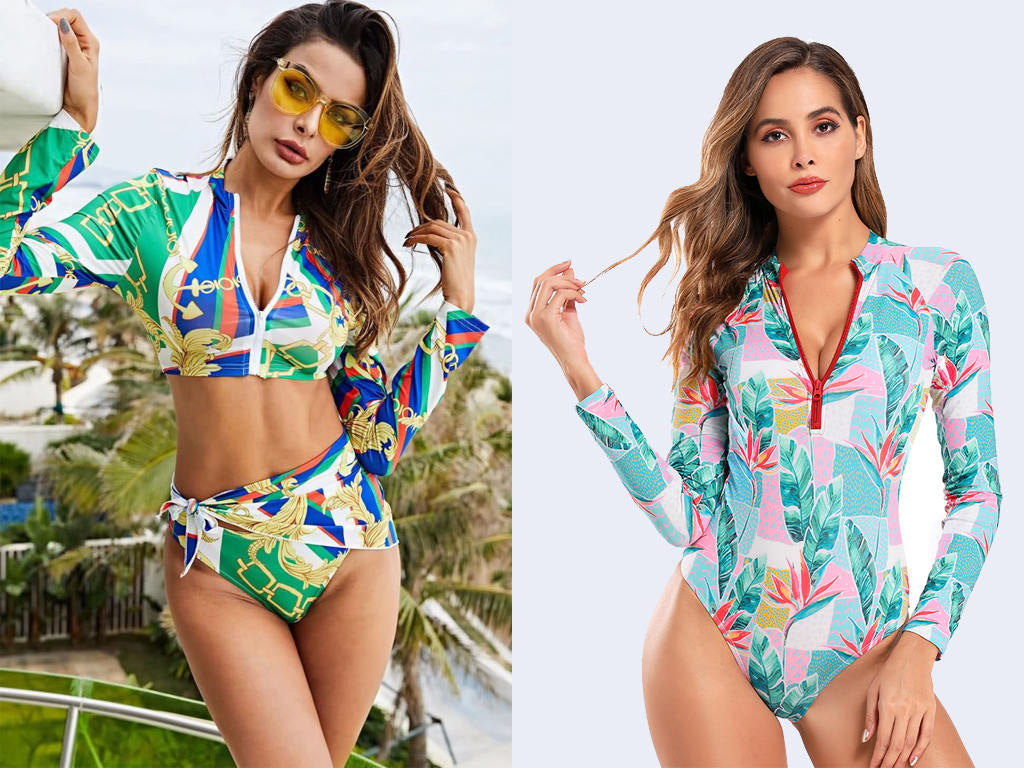 The animal print was present last summer in the United States and also in Europe, where each one ranged from the classic leopard print to the tiger, giraffe, and even the snake print.
This trend has been around for years, and this summer will not disappear as it will be among the trends of 2020.
This summer of 2020 the animal print will not only come in its classic warm colors, but it will also come in more daring, modern, striking, and fluorescent color alternatives, such as turquoise, fuchsia, and neon yellow.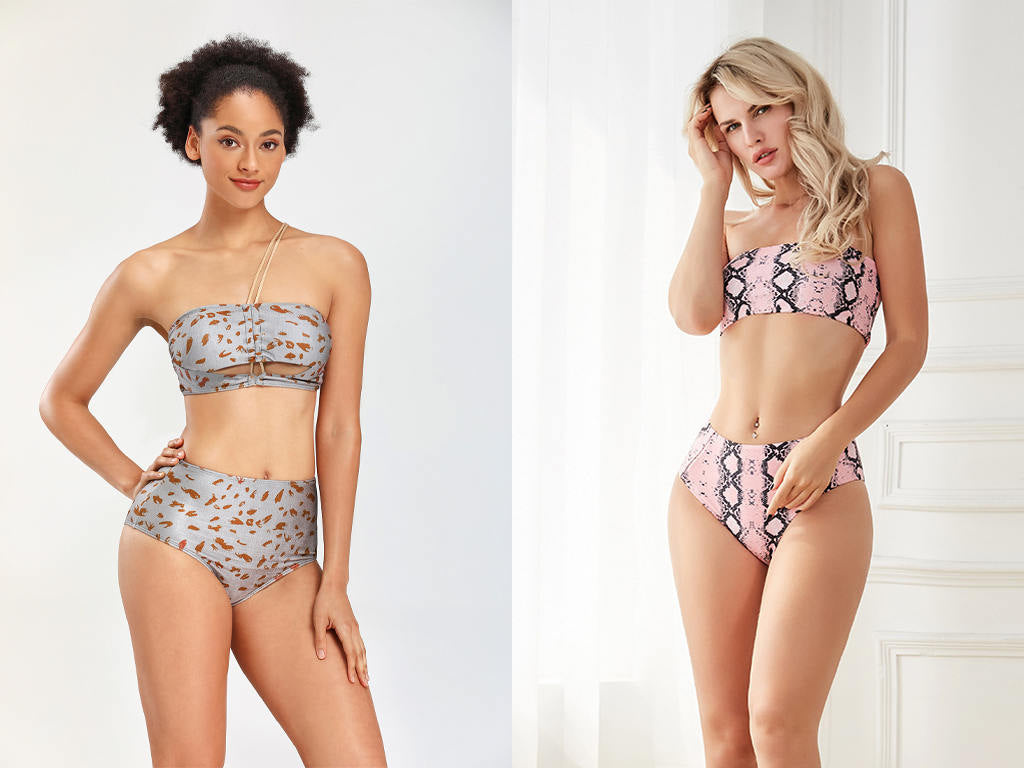 As we have previously seen within the trends of this summer, you can choose from the widest variety of swimsuits with different designs ranging from the most classic to the most innovative and with sensual necklines.
You can look incredibly wonderful this summer 2020 no matter what your figure is, it is sure that after all these options of what will be the new trend in the year 2020, you will be able to find the swimsuit with the design that fits or molds to your body, your tastes or your style making you feel comfortable, safe and fabulous.