The COVID-19 pandemic has put the whole world on its toes. But there's still something to smile about; working from home. There is nothing as magical as working from the comfort of your home. You get to sip coffee whenever you want, take a break if you wish, and for a moment, be your own boss. Above all, you can go to work with your pajamas on. What level of freedom beats this!
Some countries are in total lockdown, and the only place work is happening is at home. Your place may not be on lockdown yet, but you could still be working from home. Maybe you've always been. And you know working from home comes with demands, right?
To work from home, you'll definitely need some fashion advice. Although they say wearing official clothes to work enhances your productivity, it's not the case all the time. It doesn't even make sense to put on a suit and heels when you're comfortable working from your bed, does it?
Some very comfortable loungewear will work just correctly. The least you want at home is some discomfort from a tight belt and a long-sleeved shirt.
Looking for suggestions of what to put on to make your working from home experience awesome? Read on.
Cozy Attire You Can Wear to Work From Home
At home, comfort is essential. Although you're at work, you still need to feel a difference because you're now in a new working environment. Want some fantastic ideas on your home dressing? Dive in.
Putting on sleepwear doesn't always mean you're going to bed. Well, you can still go if you're working from your bed. Sleepwear fashions are always comfy. Pajamas, nightgowns, or nightshirts are always an excellent place to start. Always choose pajamas that fit your size and are soft to touch.
A few people may prefer sleeping unclothed. But there's no way you can work without clothes on. Not with the rest of your family checking on you all the time. That's why some elegant sleepwear will serve the purpose very well.
The excellent news about sleepwear is that you can work in them and put on another pair for sleep. Hence, make sure you acquire more than one pair. You can't afford to sleep in the same pajamas you've worked on the whole day.
Need a relaxation mood and a little motivation to work? Cotton loungewear is precisely what you need. See the soft touch you get from any cotton material? That's what will make your working from home experience excellent.
You can always purchase different types of loungewear. Sweat pants and sweatshirts work well. You can also add fluffy sandals to keep your feet warm and comfortable too.
Also, a long loose T-shirt can be so relaxing and just perfect for the job. However, make sure you choose the right material.
Now that the coronavirus pandemic may not go anywhere any time soon, you need to stock your comfortable attires up. One or two pairs only won't be enough. You are working every day, remember. Therefore, you need several pairs of sleepwear that will give you a chance to change and take the rest to the laundry.
How to Choose the Best Loungewear
Many people do not know how to shop for print pajamas and loungewear. What should you look at before you add it to the shopping cart? Here are the considerations. Stay tuned.
1. Material
Different materials offer different degrees of comfort. What weather are you experiencing in your place? What materials do you think will give you the maximum comfort you need?
Well, cotton pajamas will never go wrong. Cotton is one heaven-sent material that can keep you smiling all day. No wonder most newborn clothes are made of it!
You can also get a variety of materials to cater to your different comfort needs. The density of the fabric should greatly matter. For instance, you don't want something too heavy to make you sweat. You just need something both warm and cozy. Not unless you prefer heavy clothing.
2. Style
There's one big illusion about working from home clothes and even sleepwear. People tend to think that home clothes are just a bunch of baggy T-shirts, oversized shorts, and even bigger sandals. Guess what? This could be true.
But do you know that there are so many more fashions that are still perfect for working from home? Just because you're at home all day doesn't mean you should put on anything just to cover your body. You need style.
The way you dress also determines your confidence levels and even your work productivity. That's why you should only order the most stylish but snug loungewear. Also, check the color to make sure you buy your favorite sleepwear.
3. Size
When will you ever prove to people that home clothes aren't necessarily baggy? Guess what? Now is the time. You only need to choose pajamas that fit your size. Make sure they are neither loose nor tight. You want something comfortable, right? Tight and comfortable rarely appear in the same sentence.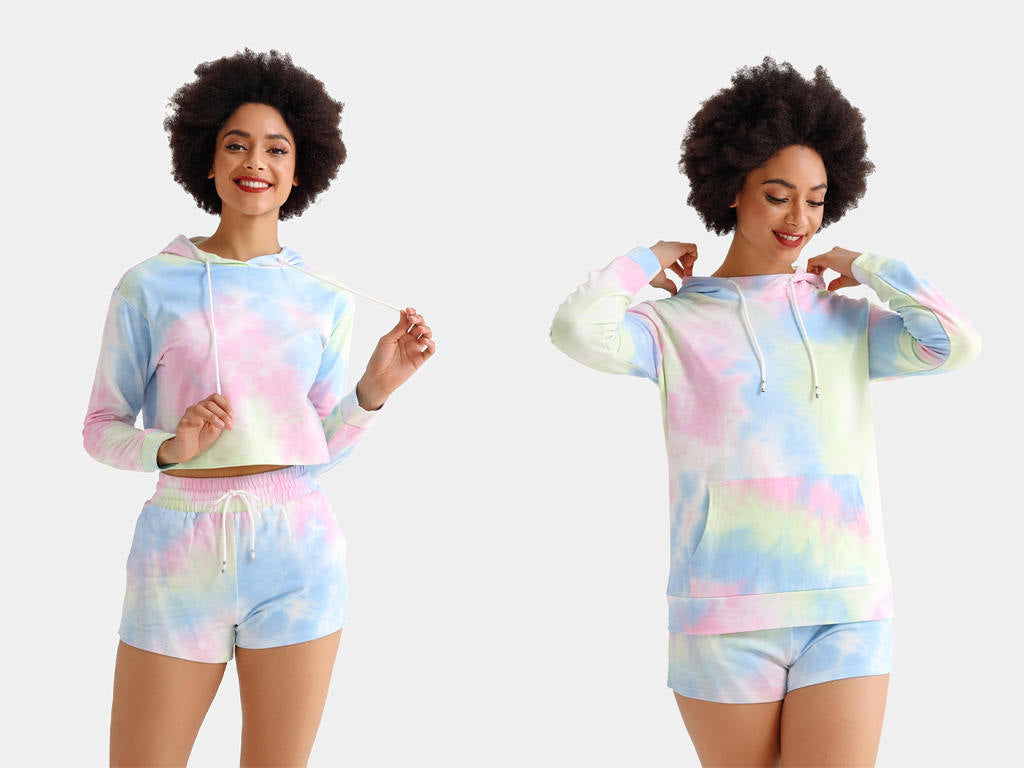 4. Price
As classy as a pair of pajamas may look, it has to fit in your budget. Nevertheless, note that precious things may be a bit pricey. A word of advice; never let the price of what you want scare you away. You know cost is always directly proportional to the quality, right? Hence, if you want something that people will marvel at, then you got to dive deeper into your bank account.
However, you can always find the classy sleepwear you like at very affordable costs.
Over to You
Now is the perfect time for self-care. As the coronavirus pandemic continues to terrorize the globe, grab this chance to work on your well-being. This should start with you buying cozy women loungewear and sleepwear for your stay at home. You can also work from home with the attires. Remember to stay comfortable and follow the government's directives on how to minimize the spread of the virus.
Need some warm loungewear to work from home? We've got you covered.