As summer rolls around, everyone is swapping out their wardrobe. Gone are the cozy winter sweaters and the layers for spring- at this time of year, everybody is looking to bring out their cutest, most lightweight summer dresses and skirts. And as people start to make their way back in the office, you might be looking for fun ways to spice up your print dresses and floral patterns. That's why we put together this helpful guide with a few different ideas of things to wear when you wear a floral dress to work. While of course, everybody's style needs will be different, these tips should give you a jump start on being your best and cutest self this summer at work.
Shoes
The great thing about print dresses is that once you choose which dress you want to wear, the outfit is practically done! You don't have to worry about picking out the right pants to match your shirt, or the right skirt to match your shirt- just throw on some shoes and you will be good to go! However, sometimes it can be difficult to know what kind of shoes go best with this style of dress. Depending on how casual or formal your office's dress code is, you have a couple of options.
If your office attire is typically more formal, it might be a good idea to go with a dress shoe, such as a high heel. These will compliment your floral dress, without making it seem like you are dressing too casually for the office. This will also keep your outfit very simple; a louder patterned dress will go nicely with a quieter pair of black or white high heels.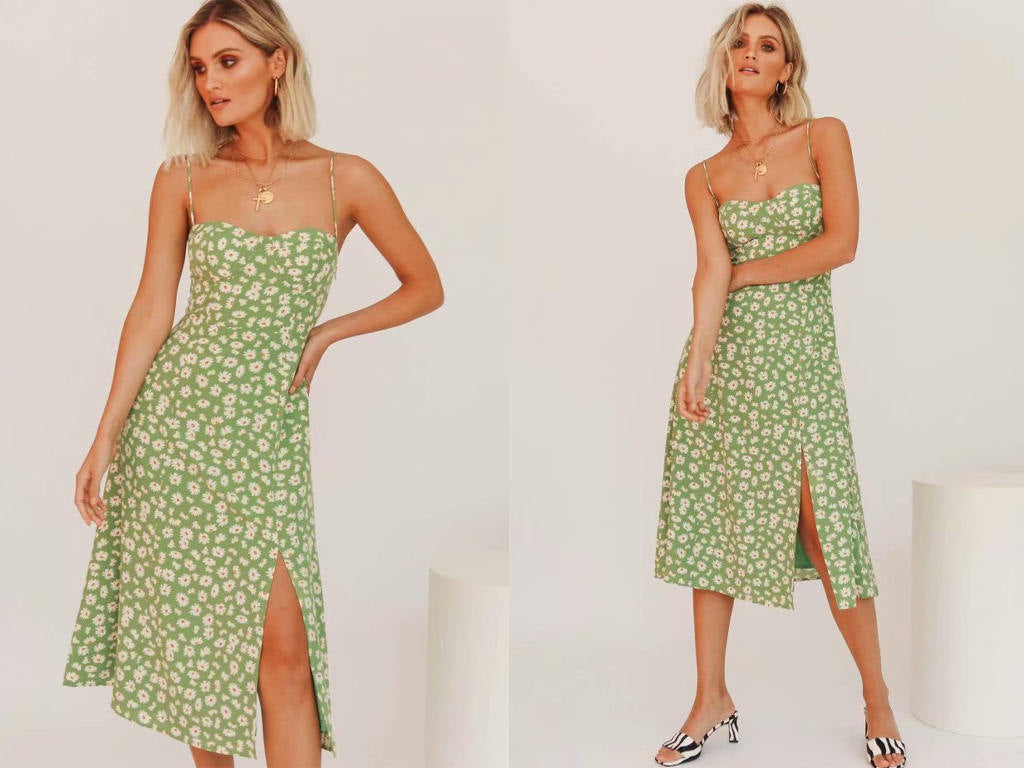 But if your work environment is typically a little more casual, you can't go wrong with a nice pair of sneakers with your dress. This can be a perfect fun complement to the dress; after all, nothing says carefree summer fun like a nice print dress so why not bring that sense of fun to the office with some casual sneakers? And with all the varieties of sneakers available, your options are practically endless; you could go with something simple, like canvas basketball sneakers or skateboarding shoes, or you could go with something a little louder, like a pair of colorful running shoes or basketball sneakers. No matter which option you choose, a good pair of sneakers will make any day working in the office a great one.
Let's say your workplace does not have a very formal dress code, but you have more of a rugged or outdoorsy personality. Some might think that would discount you from wearing a floral dress to work, but the opposite is true. A summer dress can pair nicely with a pair of hiking or combat boots, making for a great mishmash of styles; while this look certainly isn't for the faint of heart, it is certainly worth a look for those out there with a slightly more adventurous fashion sense.
Accessories
Accessories are your other best bet for spicing up an outfit like this. After all, a good accessory can take any outfit from boring to inspired, and this look is no different. Although you might be limited in your accessories by your office's dress code, it is still something that is worth keeping in mind.
Some light jewelry can truly elevate an outfit like this. Maybe try a small pearl bracelet or a long, flowing necklace; depending on the style you choose, this could do one of two things. A little jewelry could potentially make your print dress seem more casual, or it could make it read as more formal; think about your office's environment and culture, and pick your jewelry based on that. No matter what you choose, you can't go wrong with jewelry.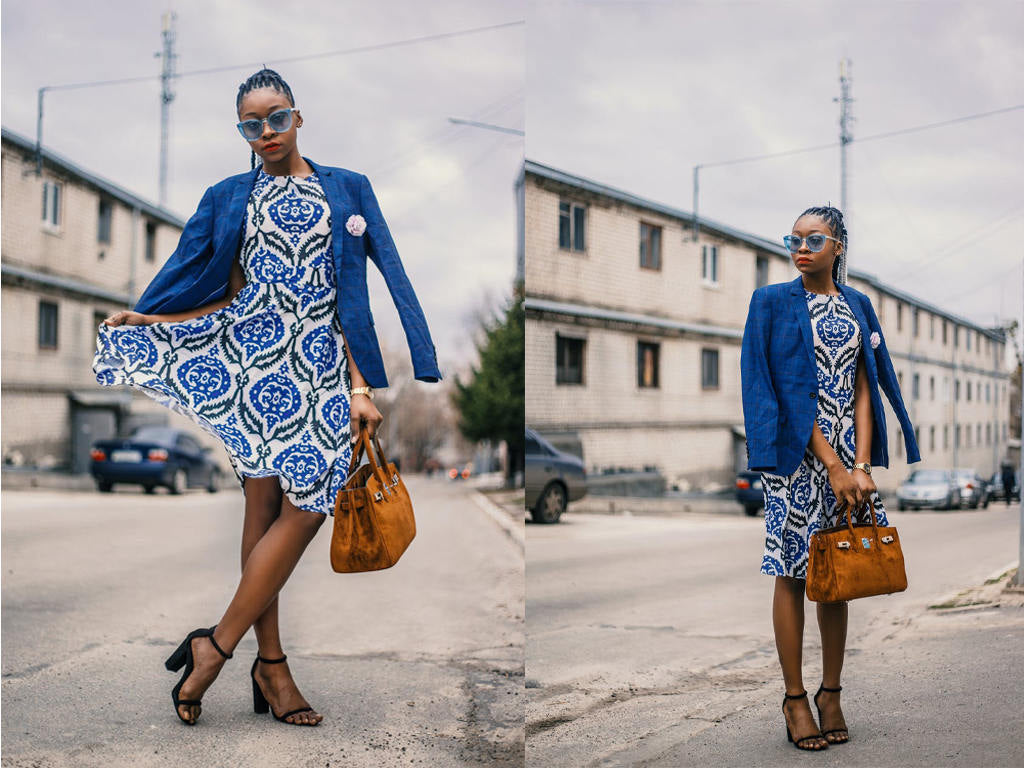 A bag could also be a good option; sure, you might not be carrying it around all day in the office, but why not look good as you come and go? Since a floral dress can be so fun, you could try bringing a larger, more natural-looking bag with you to work. This choice will give you a great, carefree look; this is the kind of ensemble that you could take straight from work to the beach- and isn't that what we all want out of a summer outfit?
But not everyone has such a laid back office environment where that is appropriate. If you have a more formal workspace, you can always try a small leather purse, in a more neutral color like black or white. When paired with a fun dress, a slightly more classic bag can have a unique effect on the overall look. In any event, a bag is a reliable and versatile accessory to pair with this kind of dress, and it gives you a great deal of freedom.
Conclusion
With summer finally here, it is time to fully re-evaluate your wardrobe. There's no better time than a change in seasons to look through your clothes and say yes to this, no to that, etc etc. It is also the perfect time to try out a new look, either for work or for play. Sure, picking a new piece of clothing for your everyday work wardrobe can feel a little intimidating, but it can make a world of difference when it comes to work-place confidence. Since the weather is getting warmer, its the perfect time to try out a floral dress for work.
This style of dress may seem casual, but if you accessorize right, it can fit right in with any work environment. If your office is somewhat formal, pair your dress with tasteful jewelry and simple, classic high heels or dress shoes. And if your office happens to be a little more casual, why not try some sneakers or combat boots with your dress? It can totally change the whole appearance of your outfit. But no matter what you choose to wear with your dress, it is sure to look cute!